I have never wanted to live on a farm. First, I don't feel like scraping my eyes out of my skull because of my pollen allergy. But at the same time, I know that working on a farm is incredibly exhausting. I have a garden. And this one is nothing but trouble.
No, no. Of course, gardening is beautifully close to nature, and the only problem with it is the neighborhood, which feels provoked by my lively sigh triggered by the sight of taut cucumbers, because it would also like to be a tree hugger like me. I can't help it if I hop around the garden for hours with my cucumber in my hand, meanwhile shouting over the garden fence that everything is fine.
One day I thought that maybe I should live out my love of nature in video games, since they are known for touching people emotionally. Maybe I would be able to live out my love there, so that I wouldn't have to annoy the neighborhood with my cucumber afterwards. Besides, video games are not known for calling the police just because you enter a savings bank with a gooseberry bush in your hand.
So I gave myself over to video games, started Stardew Valley and realized pretty quickly that video games have nothing to do with reality. After a few hours, I find it hard to put this debacle into words. I don't think I've ever been so disappointed in my life.
When I started seeding a new lawn last year, after digging up the soil by hand and the final seeding, one thing in particular was exhausting that never gets attention in video games: finding information. In video games, you're told exactly how to plant something. In the real world? There you have countless different statements on one and the same topic. Believe the text on the package? Sure. Gladly. Unfortunately, we have a strange clay soil in the garden, which makes everything different. So I looked it up on the Internet. There I learned not only that I should definitely flatten the soil after seeding, but also that I should definitely not flatten the soil after seeding. Also, after typing in some precise search queries, I learned that I would probably die of cancer because my symptoms, soil condition, and sun/shade ratio behind the house did not allow me to draw any other conclusions.
Fortunately, my family doctor calmed me down again by telling me that lawns don't really care what you do as long as you water the stuff well. And you know what else Stardew Valley never confronts you with? Wet pants. Water a lawn several times a day and then sit down on a desk chair. Then you'll quickly understand how the water gets to and into the cucumbers.
Anyway, cucumbers are a thing that has never been properly represented in video games. After all, cucumbers are sissies. If one day the Tamagotchis come back and you have a choice of different difficulty levels in raising animals, you should just be expected to tend a cucumber at the highest level. Two years ago, almost all of our cucumbers died because it rained once. I am exaggerating? Believe what you will. What I also learned: Cucumbers should never touch the ground because as soon as they see even a small rock, they want to move around it, which makes them look like little, fat, crooked horseshoes for vegan horses‹ feet. For this year, that's why I made little trellises out of an old wire fence so they can climb up it, because I'll really do anything for a high chance of good cucumbers.
What has never happened to me in Stardew Valley so far: that my dog eats the fertilizer. Sure, you buy the stuff that won't kill an animal if it inhales a nose too much of it, but that you always have to go with your dog to poop in the garden at some point to make sure it doesn't eat the fertilizer is an exhausting thing. Especially when you forget the toilet paper.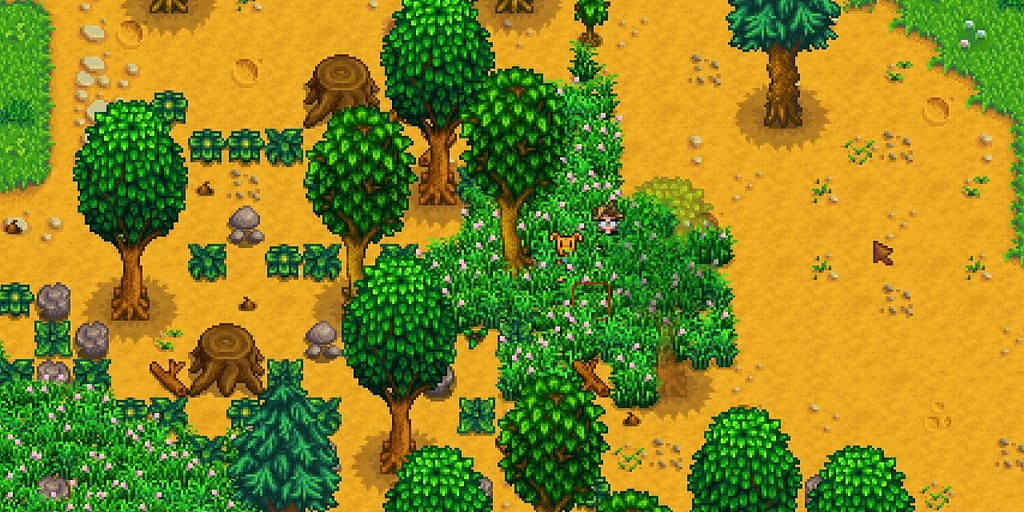 »Why don't you stretch a net,« I'm sure some people are saying now. Sure, a net. So that I then have to go outside three times a day to check that no sparrows die in it. I don't have the time! I have to build cucumber grids!
In Stardew Valley a marten has never eaten away my blackberries and afterwards shat on my doormat in front of the front door out of gratitude, so that I now have to spray it in irregular intervals with a stuff that smells worse than the marten poop. But in the end, you don't want to be the one getting nasty looks from the neighborhood because the piles of marten poop on your doormat indicate that you're to blame for all those chewed-up brake lines. »The martens sure seem to feel right at home with you, as often as they poop on your mat.« Maybe I should open a marten school, where martens are taught the latest etiquette rules by cats, so that from now on they throw mice instead of droppings in front of my door. It's easier to dispose of them.
Well. Actually, at this point I just want to write a little frustration from the soul. I have to buy chili seeds this week, because they will soon have to be put into small piles of soil in equally small pots, so that they can grow inside the house before they are put into the sun in the garden in the summer. Because chilies are almost as bad sissies as cucumbers. Last year I had a very meager chili powder yield because I started my chili growing about four minutes too late, which meant the things never reached their full size.
Chilies are like children. First you have them indoors for a few months, only to wait for the sun to shine so you can put them in the garden until they grow up. Then you make a spicy powder from them to eventually use to season your vegan protein baguette topped with cucumber slices. And then you wait for the inheritance.
Video games and especially farm simulations are really quite limited. And maybe that's actually a good thing.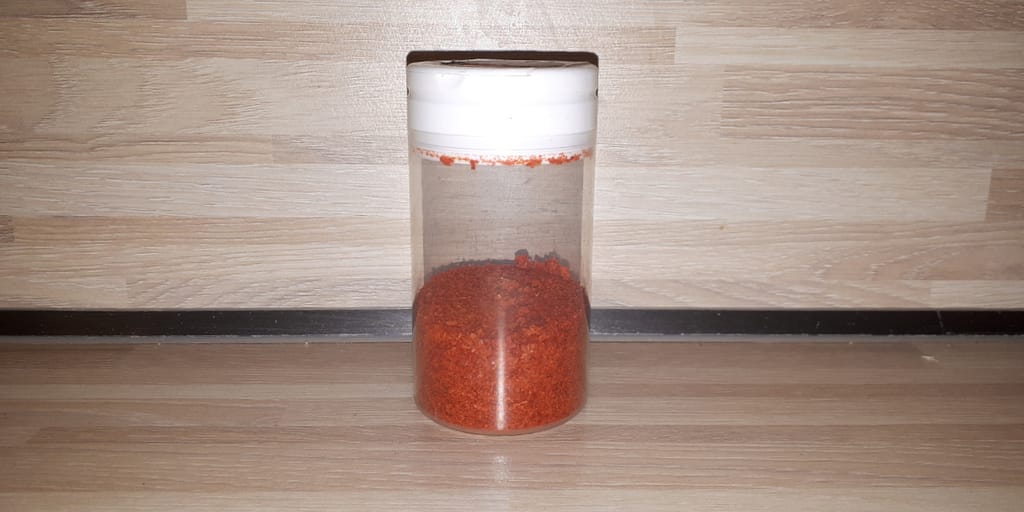 This post is also available in:

German